The journey was a hard one.
It was a battle between boy and water.
There was a time when baths were scream fests and the concept of swimming was to hold on to Mommy or Daddy for dear life while being full of fear of the wet stuff.
And then, in the summer of 2012 the boy completed the battle, shedding all floatation devices and saying, "Hey Mom, look! I don't need my water wings!"
This summer, Fuller became a swimmer.
Let's look back.
All the flotation devices he could find (circa 2007).

Fuller's first swimming lessons (circa 2008).

Modified water wrestling (circa 2008).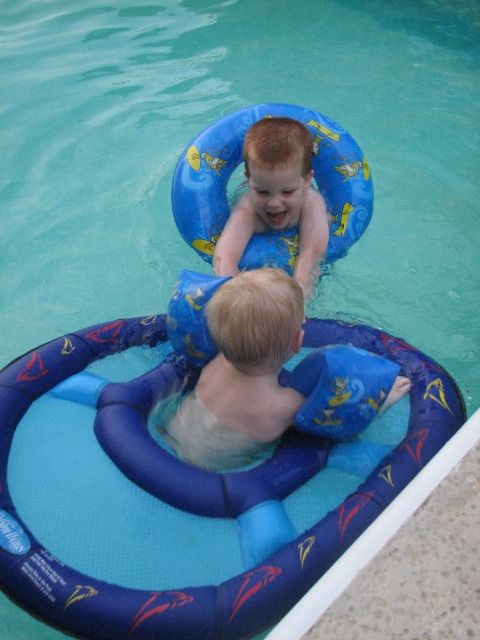 Being coaxed off a diving board (last summer- with water wings).

Flying from the slide- no water wings (this summer)!

Jumping off the diving board.

I am so proud of this summer achievement. Now, let's give Michael Phelps a run for his money.